Hometown: Auburn, WA
Years on the Job: 1 Month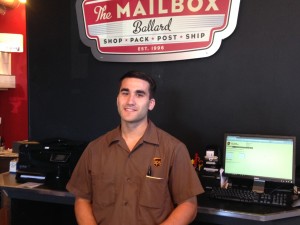 Best Shipping Advice: "Plan ahead and make sure you securely tape the packages you're sending. Some companies I deliver to will send the package back if the box is in poor condition when they receive it."
Essential Item You Wear or Carry during your Work Day: A watch.
Favorite Down Time Activity: "I am in 6 Fantasy Football Leagues… so that keeps me occupied."
Do You Have a Pet? "I have a Meyers Parrot named Lucy. She's fourteen years old but they live till forty-five."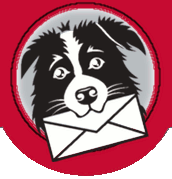 We adore our clients as you are well aware.  We are also blessed to have an amazing group of drivers on our team.
We have excellent working and personal relationships with our carriers and their drivers here at the Mailbox Ballard. They show up day-in, day-out without fail; rarely late and never absent, we rely on their diligence and hard work to get your packages and mail to and from their destinations on time.
Adhering to a tight schedule and working a largely thankless job, the drivers for these carriers often do not get the opportunity to personally engage with clients at residences around the neighborhood.  You may miss out on some of the satisfaction that we get here at the Mailbox of getting to know these folks we see daily.
We thought it would be fun to profile each carrier in the coming days to give you a sense of who these dedicated individuals are and maybe when you see them around the neighborhood next you'll be inclined to wave or strike up a conversation.